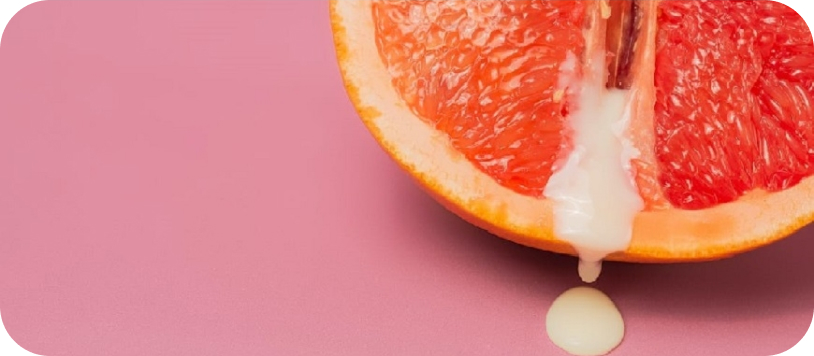 How to choose your lubricant ?
Lubricant question, you know what you want: that it glides like on snow mid-January in French Alps, but which product to choose?
At Labophyto, proud of our 15 years of experience dedicated to sexual well-being, we are here to advise you!
A lubricant for relationships that last
With your partner, you are the kings of sex, the Elvis of coitus, the Michael Jacksons of sex. Are you looking for a lubricant to make a concerto that lasts until the end of the night? Opt for:
SILICONE  
LUBE 
:
Silicone Lube from the Xpower range is an ideal product for:
Enjoy your sexual intercourse for a long time thanks to the silicone texture

Having lubed sex in the shower

Stimulate the senses and intensify pleasure with its silky texture

Moisturize the skin and respect it during your intercourse
A gentle double-acting lubricant
Comfort above all! For you, lubricant is like custard with chocolate fondant: it's in-dis-pen-sable! Looking for a comfortable product to spice up your foreplay and maximize pleasure? Opt for:
The  
2-IN-1 WATER AND SILICONE-BASED LUBE 
:
The advantages of the 2-in-1 Water And Silicone Based Lube from the Xpower range are:
A 2 in 1 action: massage gel and lubricant for sensual moments

Long-lasting thanks to its water-based and silicone formula

A soft and delicate texture for exacerbated sensations and to alleviate vaginal dryness

Hydration and neutral pH to respect the balance of the skin
A lubricant to learn about anal sex
Anal sex, for you, is like spinach: it's good from time to time, it's rich in vitamins, but you don't attack your plate with full fork. Are you looking for a lubricant to serenely apprehend this moment? Opt for:
ANAL  
RELAX GEL
:
Anal Relax Gel from the Xpower range has been designed to facilitate anal penetration for men and women. Get ready for a soft and pleasant sodomy, thanks to the combination of the following two active ingredients:
Clove leaf oil, known for its relaxing properties.

Oats that reduce skin sensitivity.
A lubricant for anal sex enthusiasts
The little sodomy on Sunday afternoon, for you, it's better than the Saturday evening Trilogy (or Netflix & chill; everyone has their own time!). It's a classic in your sex routine and you're looking for a thick lubricant to continue exploring the dark side of the force? Opt for:
THICK  
WATER-BASED ANAL LUBE
:
The Thick Water-Based Anal Lube is an ideal product for:
Lubricate during anal intercourse thanks to its thick and slippery texture

Ensuring pleasure and comfort during anal sex

Respect the skin with its neutral pH and its vegan formula
An erotic lubricant, sperm effect
The more, the better! Your favorite painter is Jackson Pollock. You like volume, color, passion, freedom! Are you the Picasso under the duvet, the sheets are your canvas, and you're looking for a lubricant to reveal the artist in you? Opt for:
The  
WHITE WATER-BASED LUBE
:
White Water-Based Lube is an ideal product for:
Make the lubrication erotic thanks to its white color and its texture that is similar to sperm.

Ensure intense sensations by spreading easily.

Respect your skin with its neutral pH
A clitoral lubricant for Madame
Lubrication, Madame knows how to do! Are you looking above all for a lubricant to put yourself in good conditions, raise the temperature during the premilianires, and promote female orgasm? Opt for:
CLITORAL  
STIMULATING GEL
:
Stimulate your desires with Stimulating Clitoral Gel from the Xpower range, the fast-acting, stimulating and exciting clitoral gel. It will give you increased sexual energy thanks to its plant extracts:
Arnica Montana which acts on subcutaneous blood circulation and thus increases sensitivity in the clitoral area.

Mint which causes a slight tingling sensation that will excite the erogenous zone of the clitoris.